First part of Yamaga silk fiber commercialization
"UNTITLED" PURESILK COLLECTION were deployed at limited-time stores in 12 department stores nationwide.
This time, the products utilizing silk produced at Year-round Aseptic Sericulture Factory "New Silk Project Yamaga Plant (NSP Yamaga Plant)" completed in Yamaga City on April 27, 2017 were developed.
Overview
The carrier brand "UNTITLED" developed by the World Group Co., Ltd. Fields International Corporation entitled "PURE SILK COLLECTION" will be held in 12 department stores nationwide from April 11 (Wednesday) to May 30 (Wednesday) We deployed a limited-time store that we can offer carefully selected spring and summer silk items.
(The list of stores to be executed is described below)

 "UNTITLED", as a PURE series with the desire to tell the genuine and essence to customers, "Pure Cashmere Collection" in the autumn of 2016, "Pure Cotton Collection" in the summer of 2017, "Pure Wool Collection" in the fall of last year, They have implemented limited-time stores in patrols around department stores nationwide.
This Pure series selects raw materials while experiencing the climate where the brand members themselves go to the production site of the raw material that creates the product and they come in contact with producers and produce high quality yarn, raw cotton and raw wool.
This "Pure Silk Collection" tells the charm of silk with rich facial expression that is richest in elegant gloss and coloring properties among natural fibers, not obtained with synthetic fiber. Because deepening the understanding of the history of sericulture industry and the characteristics of production locality, the concept of "silk = high-grade material" is commonly rooted, so in a limited time store, together with the reason "why it is fine" The attraction of the story was told.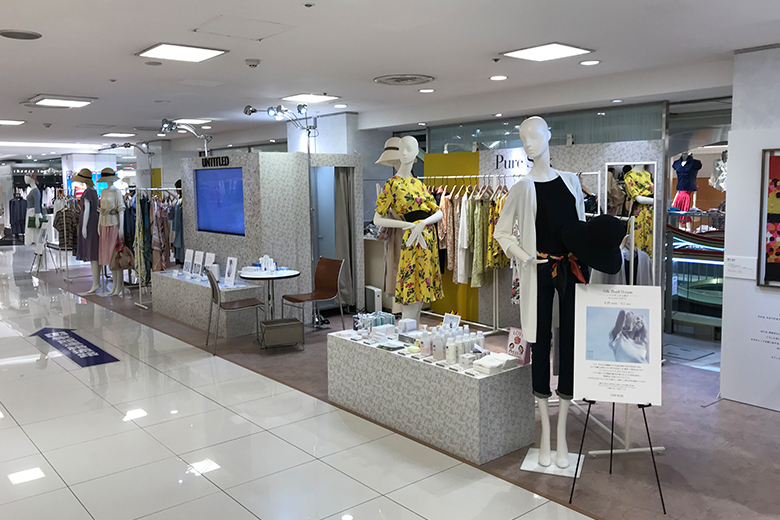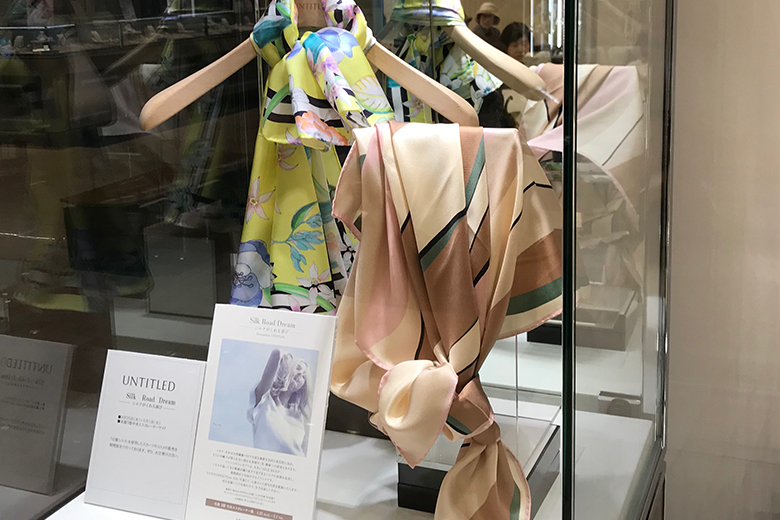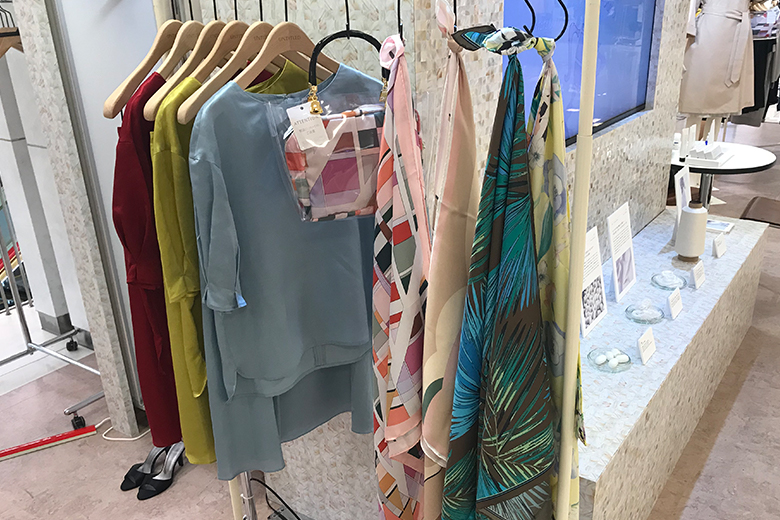 State of sale at actual store
Outline of efforts with Yamaga silk
●Yamaga Silk ✕ Product development for UNTITLED by Bratak thread
 Japan was once the world's leading exporter of silk.When the spinning industry declined at the end of the 19th century, the technology that we cultivated over 150 years went to Brazil by immigration policy of the Japanese government.That's where Bratak thread has grown to become one of the world's leading figures.In Japan, we sold scarves that adopted "Yamaga Silk" produced by an annual sterile silkworm factory founded last year, making full use of state-of-the-art technology in Yamaga City, Kumamoto Prefecture.It is a silk of quality boasted by Japan that has a new possibility of reconstruction from the disaster and sericulture industry which was once thriving.

●The benefits to the beauty and health of "silk" are also available in limited stores
 In limited stores, we also sold soaps using "Yamaga silk", and conveyed the charm of silk with multiple items.
Store list
Tamagawa Takashimaya,Kagoshima Yamagataya,Iwataya,Sendai Mitsukoshi,Tsuruya,Umeda Hankyu,Yokohama Sogo,Kobe Daimaru,Kyoto Daimaru,Nihonbashi Mitsukoshi,Sapporo Daimaru,Ohita Tokiha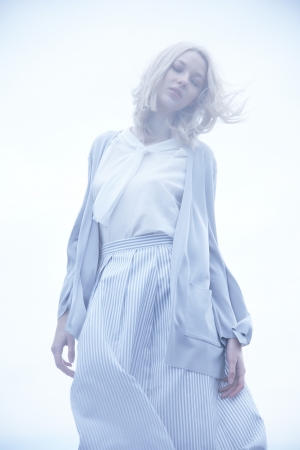 Cardigan¥34,000、Blouse¥16,000、Skirt¥38,000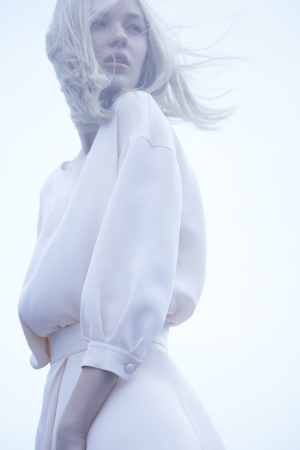 Blouse¥49,000、Skirt¥49,000
From the soft chiffon, georgette, organdy to taut feeling materials, the silk fabric finished in various expressions is launched with seasonal coordinates unique to "UNTITLED" "Pure Silk Collection".
※Prices are sold at the main body / product limited store.