The new silk sericulture plan
Silk in Yamaga spins the future.
The history of humans, silkworms and silk that last long since long ago.
Sericulture was done nationwide, and silk was an important industry supporting the modernization of Japan.
That "silk sericulture" is now at the crossroads.
One is a road that continues from the past.
Do silk sericulture continue to decline as it is?
The other is the way to open up the future.
Is the new silk sericulture in which an infinite possibility was kept created?
― SILK on VALLEY YAMAGA ―
This project connects the new Silk Road to the future.
Succession of traditional silk work and creation of innovative silk.
From here on "Yamaga", in order to carve out a new history, the curtain of the first chapter will now rise.
About SILK on VALLEY YAMAGA: The new silk sericulture plan
In this name, we wish to revitalize the Japanese sericulture · silk (SILK) industry from Yamaga located in the basin (VALLEY) surrounded by Mt.Himegozen, Mt.Kunimi, Mt.Yahougatake , and to fly as the world's silk industrial base , Determination is put in. By promoting the "SILK on VALLEY YAMAGA" project, Yamaga City predicts four major effects.
1

Elimination of idle and cultivated abandoned land due to expansion of mulberry field and factory

2

Operation of factories, creation of local employment born by accumulation of related industries, promotion of settlement of youth and others

3

Promote sixth industrialization and revitalize regional industry in cooperation with local enterprises

4

Improve Japan brand power and increase interchange population by "Yamaga Silk" with added value and advanced features that are proud of worldwide
We hope to develop not only effects such as direct employment increase in silkworm factories but also efforts to be a model of local creation that contributes to the creation of "town, people, work" in Yamaga City.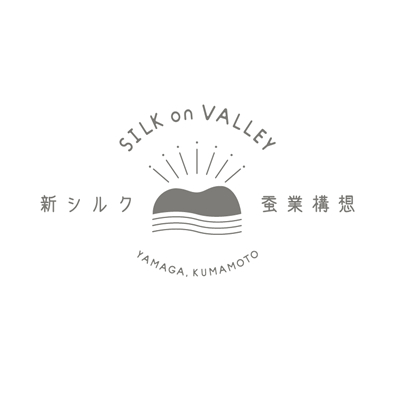 Background that the new silk silkworm concept is set up in Yamaga City
Yamaga City=The birthplace of Modern Sericulture in Kumamoto
Yamaga City is also the hometown of Mr.Shunpei Nagano, the founder of the modern silkworm industry in Kumamoto Prefecture, and it has been a very active area for sericulture and silk making since long ago. However, due to the decline in domestic silk demand due to the increase of imported goods and the discontinuation due to the aging of production farmers, the sericulture industry has been declining nationwide and two sericultural farmers are left in the city as well only it has become.
Under such circumstances, in October 2014, President Toshiro Shimada of Employment Promotion Committee (Kumamoto City current, Atsumaru Holdings Co., Ltd.) announced that Agricultural Production Corporation Atsumu Yamaga Silk Co., Ltd. (office Yamaga tax office site) It was established, and A new project aimed at rebuilding and creating silk industry with a view to the world as well as domestic, with a new method.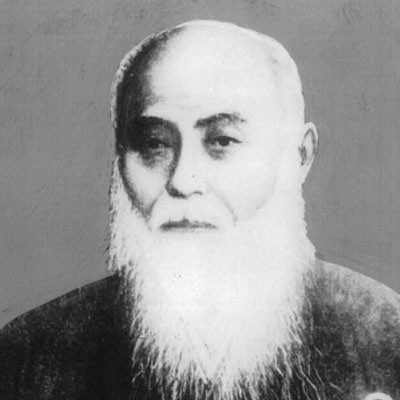 Founder of Modern Sericulture in Kumamoto, Mr.Shunpei Nagano
Mr.Shunpei Nagano learned at Yokoi Shonan's cram school is invited to Tamana-gun Nankan at the age of 24 to open a cram school.
Focusing on sericulture research, he advocated "Theory of Sericulture Farming". He visited nationwide advanced sericulture areas from the late 40s and recommended planting mulberry in Kumamoto clan and establishing a sericulture test laboratory.
He aimed to promote foster industry and export trade by dissemination of sericulture and mechanization of silkworm.
He got over with a tough trial many times, but overcoming with an indomitable spirit, at the Kumamoto Silk Reeling Joint Stock Company established in 1826, it was finally evaluated as the top product in Japan and it was exported overseas as well .
In 1894, Kumamoto Prefecture received the Medal with Green Ribbon for the first time in recognition of his achievements for his long-standing development of the silkworm and silkworm industry.
1823

Born as the eldest son of Confucius Nagano Atsumu (Lord) in Yamaga-gun Shomura
1843

Introduction to private school of Yokoi Shonan, learning practical science
1847

By invitation of the total village headman: Kinoshita Hatsutaro of Tamana-gun Nankan, private school in Nankan campus will be held. Writing "Sericulture national wealth theory"
1869

Close private school in Nankan, go to visit to advanced field in order to acquire sericulture technology(spring and autumn seasons)
1870

Going to visit the advanced field for the third time as a training course on clothing of the clan. Accompanied adopted child:Shinzo.
Tell the clan the opinion gained from the field visit
1871

The prefectural government invited the sericultural students recruited to visit the actual conditions of Sericulture in various parts of Joshu, Shinshu, Iwashiro (Gunma, Nagano, Fukushima Prefecture)
1872

Establishment of sericulture test laboratory (10 places)
Shunpei dispatched Mr. & Mrs. Shinzo under Hayami Kenso in Gunma Prefecture and learned the technique of instrument spinning
Establishing a yarn-making machine for the first time at Kuhonji Laboratory
1875

Establishment of the Midorikawa Silk Screen at Toyouchi village (Kosa town) in Kamimashiki-gun, adopted child Shinzo being in charge of business
1878

Successful hatch of autumn silkworm
1879

Adopted child Shinzo was chosen as deputy director of the governmental Tomioka Silk making plant.
Adopted child Shinzo was suffering from an accident at Tomioka Silk official residence and lost September 19th (29 years old)
Study the method of going to a developed land for thermal power breeding, and write "draft silkworm"
1883

Kumamoto silk company established in Kitasendanbatamachi, Kumamoto City
1893

Establishment of Kumamoto silk joint-stock company at the sericulture office of Kuhonji
1896

Received the Medal with Green Ribbon (Shunpei 73-year-old)
1897

Died when the 74-year-old
2009

Transfer the tomb of Shunpei and Toshiki wife from Kuhonji in Kumamoto City to the Nagano family cemetery in Kikuka Town in Yamaga City.
"Gathering of Professor Nagano Shunpei" was established in November.
About Yamaga City

 Located in the northern part of Kumamoto Prefecture, Yamaga City has rich nature such as "Yamaga Onsen" which is also known as hot water of abundance and beautiful woman, rich nature such as ravines and rice paddies, "one of the most famous decorative tomb groups" It is a place blessed with nature, history and culture such as the playhouse "Yachiyo-za:national important cultural properties".

 Among them, 1000 people women in the style of yukata dressed in search of "Yoheho-bushi", a country's traditional craftwork "Yamaga lantern" made only of Japanese paper and paste, with a relaxed emotion "Yamaga lantern festival" attracts what you see as the best summer scenes of the whole country.
 Commerce and industry and a sightseeing industry are popular focusing on the agriculture by which watermelon chestnuts and green tea will be a specialty by industry, and "Kutami fan" etc. with "Yamaga lantern" and history in 400 is famous as work.

Please come to "Yamaga" once.
For details, please visit the link below.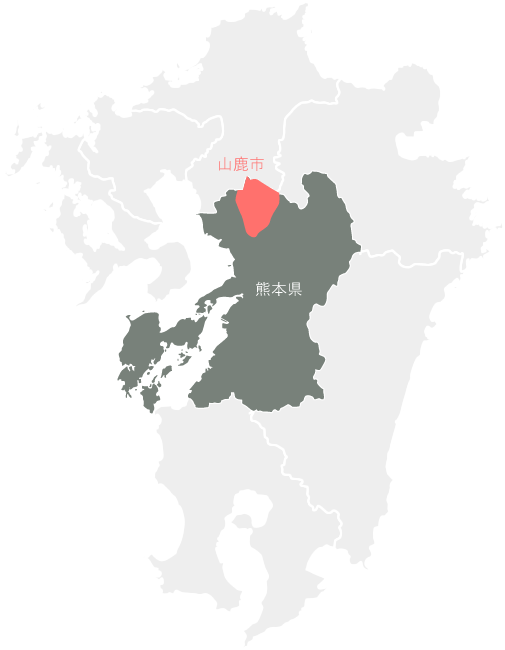 【From the airport】40 minutes by car from Aso Kumamoto Airport
【By train】Kyushu Shinkansen "New-Tamana station" → 40 minutes by bus
【By car】Kyushu Expressway "Kikusui IC" → 15 minutes