PROJECT02
"The sky mulberry field"spreading over the mountain 600 meters above sea level
About The sky mulberry field?
 A huge mulberry field of about 25 hectares of agricultural land spreading over the mountain 600 meters above the altitude of Yamaga City Kosaka district. It is a big mulberry field that spreads to the sky just under the eyes, from Yamaga city area and far away from Ariake Sea to Shimabara Peninsula.

 This agricultural land on the mountain (The sky mulberry field) has been a deserted cultivation abandoned land for over 20 years until 2014, since several years created as a meadow at that time.

 There are reasons to have created the rough and vast upland fields as mulberry fields. It is to regenerate at least one farm land abandoned in cultivation in Yamaga City, an idle farmland and to revive it as a good agricultural land. Furthermore, it is because it is possible to cultivate silkworm-friendly organic mulberry leaves, silkworm-friendly without being influenced by pesticides in the sericulture industry which is very influenced by agricultural chemicals, far from the flat land to the mulberry field.

 As of July 2016, the planting of 80,000 mulberry seedlings has been completed in about 90% of the mulberry land area of about 25 hectares. Considering various conditions such as the soil and the climate of this "sky mulberry field", we selected "HAYATESAKARI" for mulberry varieties.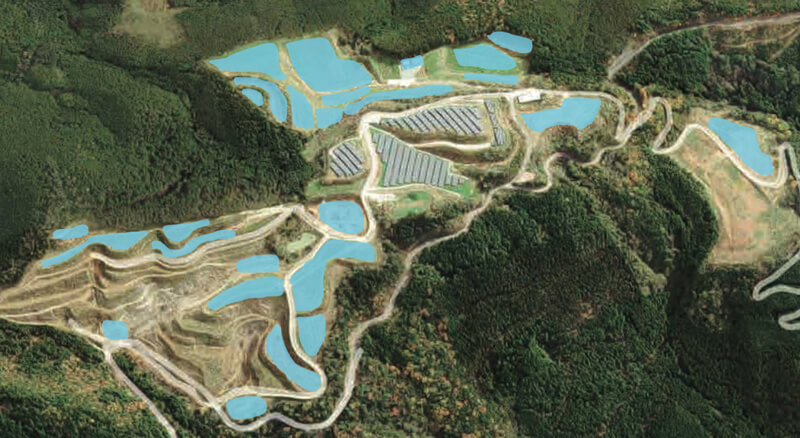 From abandoned cultivation land (wasteland) to resurrected to "The sky mulberry field"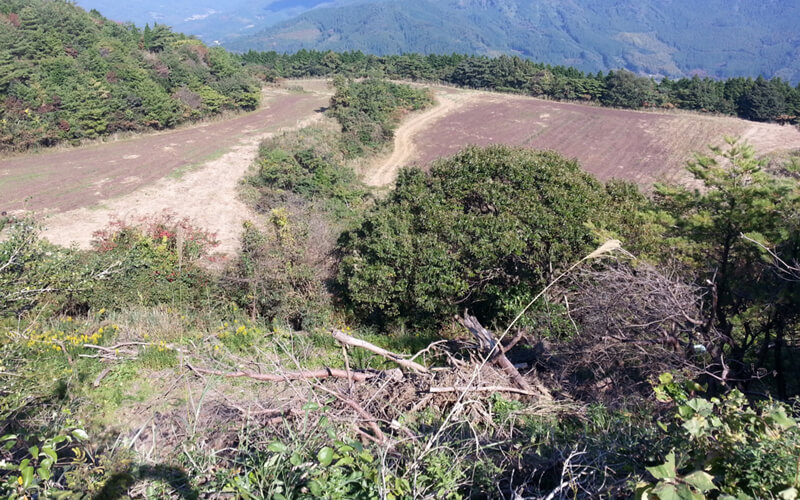 Shooting: September 4, 2014 Before the mulberry field development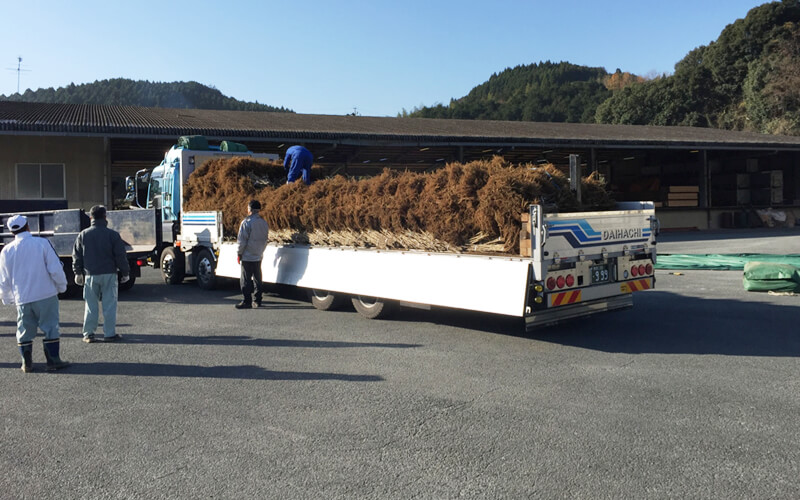 Shooting:December 15, 2014 Mulberry seedlings delivery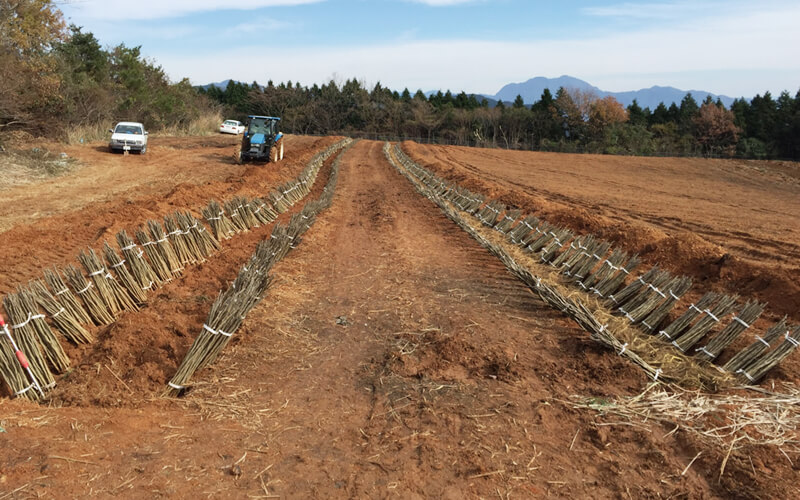 Shooting:December 15, 2014 Mulberry seedlings provisional planting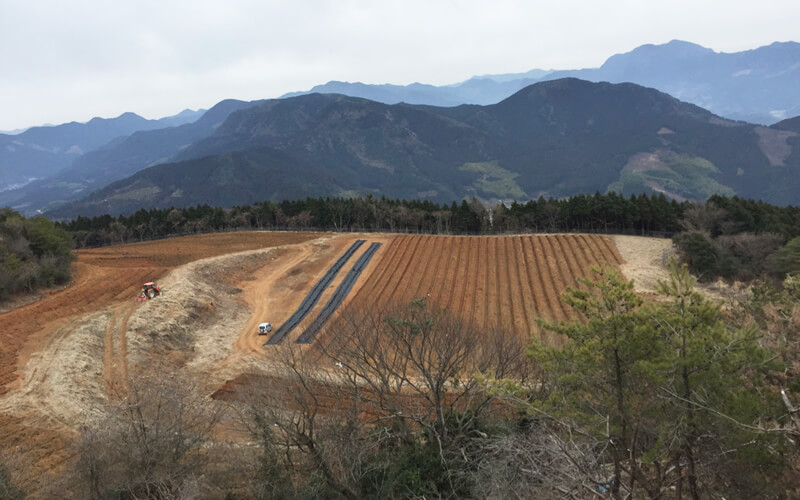 Shooting:February 21, 2015 A state after the establishment of the mulberry field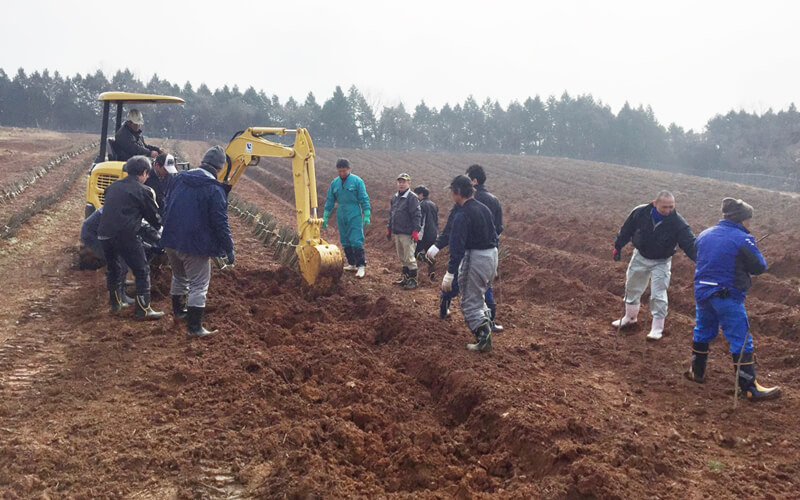 Shooting:March 14, 2015 Mulberry seedlings planting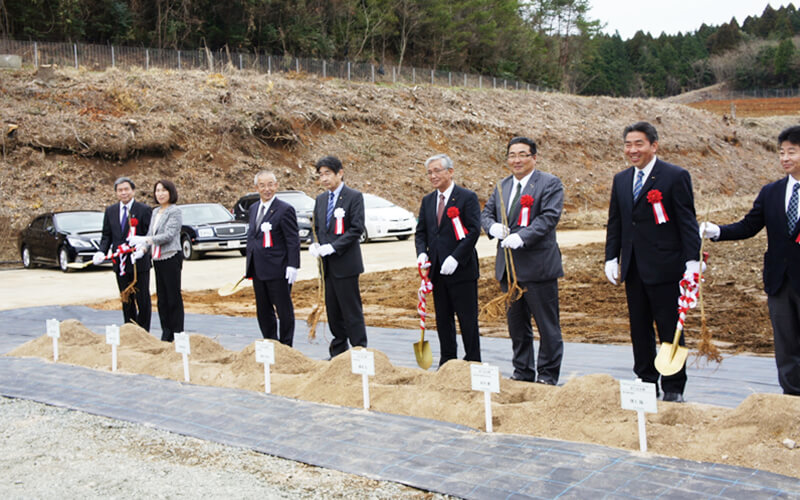 Shooting:March 20, 2015 The sky mulberry field festival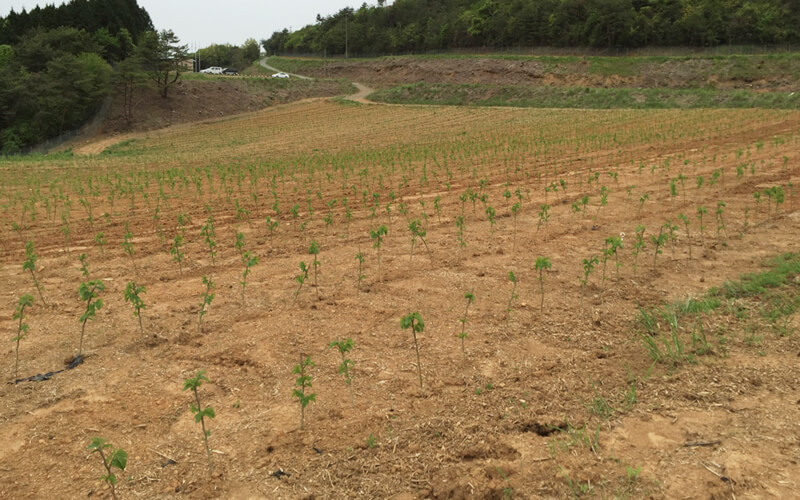 Shooting:April 28, 2015 A state after planting mulberry seedlings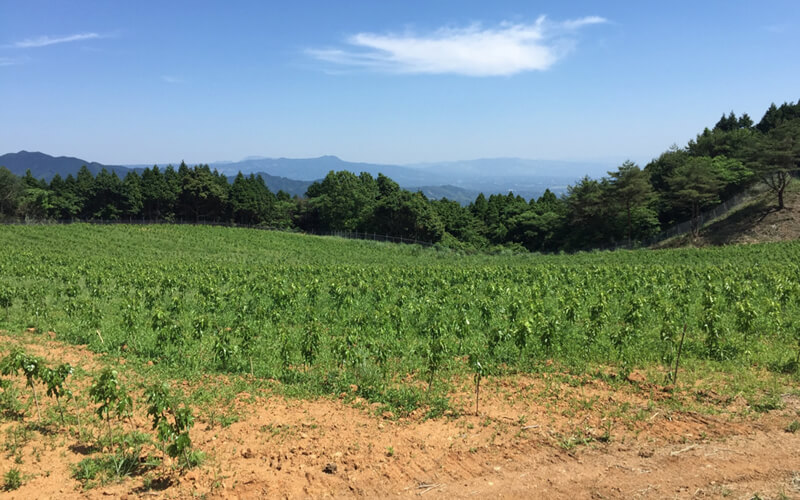 Shooting:May 21, 2015 A state of mulberry field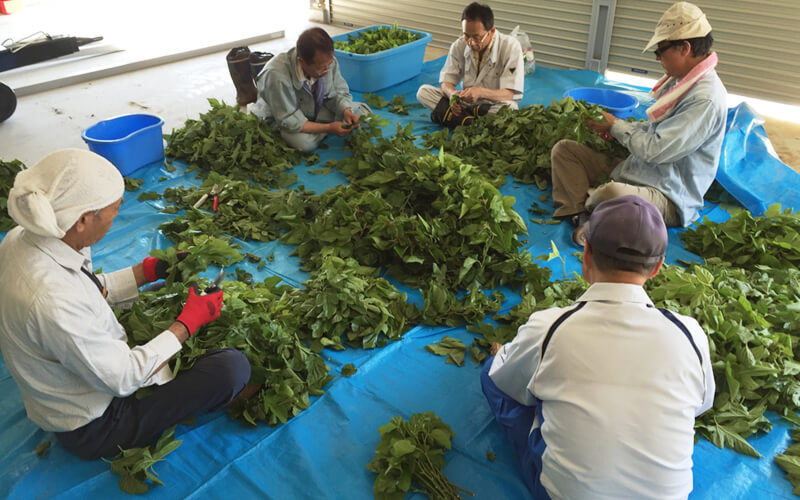 Shooting:May 21, 2015 Cutting work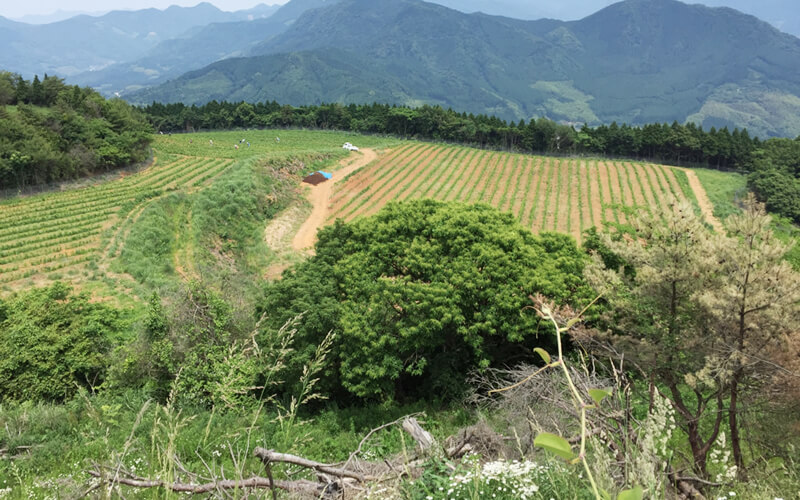 Shooting:May 27, 2015 A state of mulberry field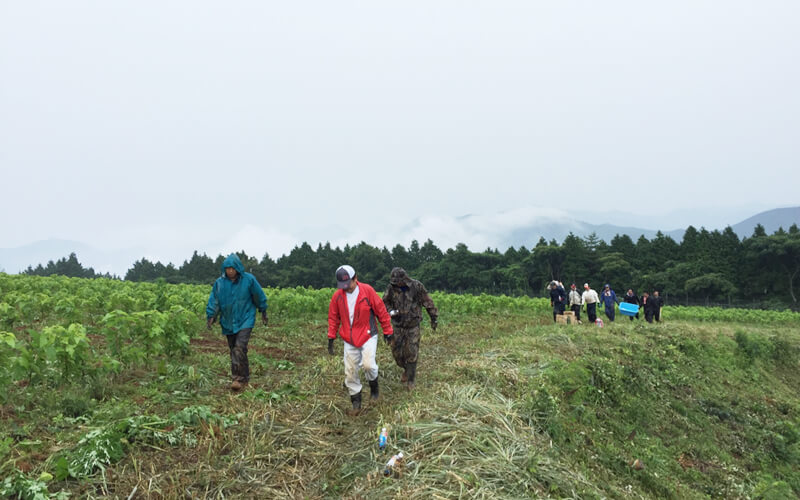 Shooting:July 4, 2015 Weed removal work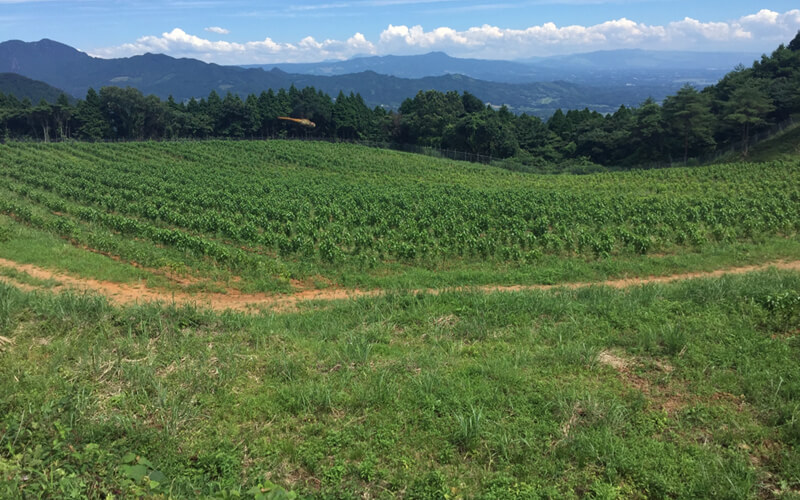 Shooting:July 24, 2015 A state of mulberry field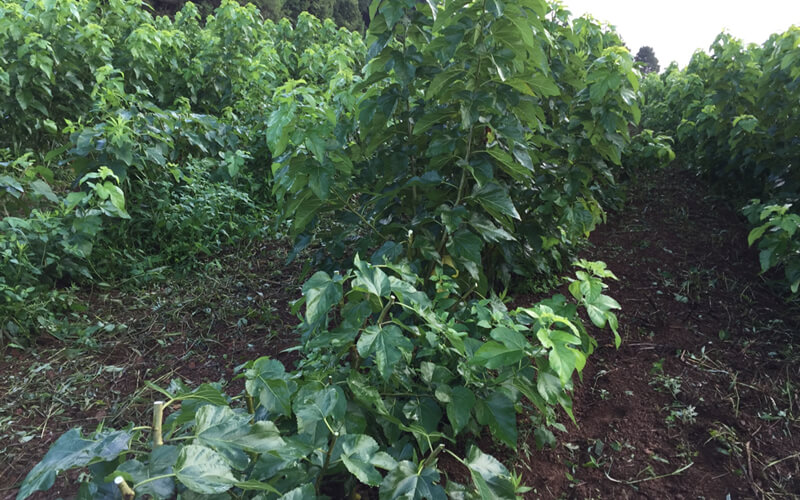 Shooting:August 22, 2015 A state of trees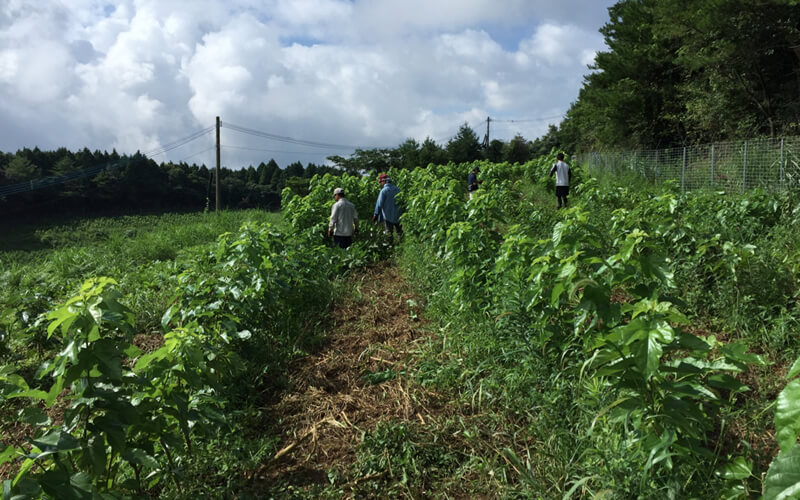 Shooting:August 22, 2015 Harvesting work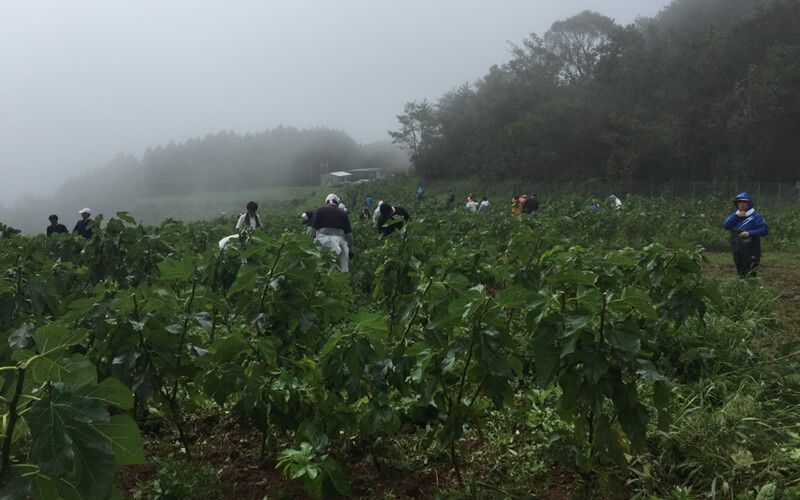 Shooting:September 6, 2015 Restoration work of fallen trees by Typhoon No.15

Shooting:September 29, 2015 Mulberry field after restoration
Shooting:September 29, 2015 A state of trees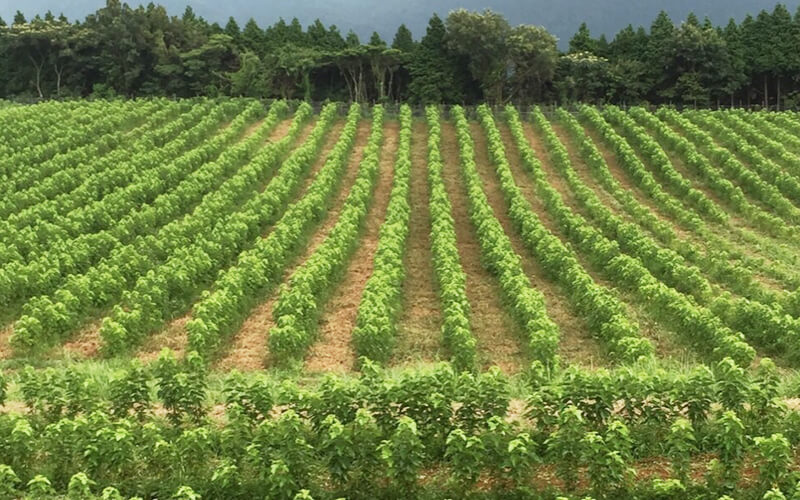 Shooting:October 8, 2015 A state of mulberry field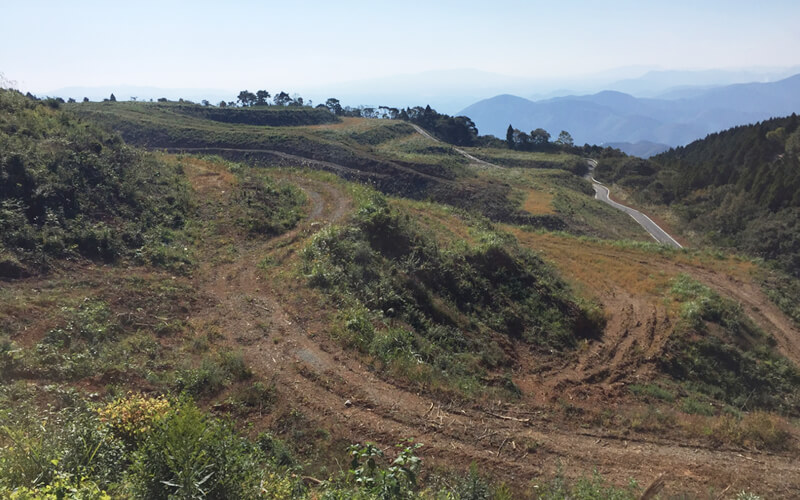 Shooting:October 19, 2015 Next year's planned place of planting