July 2016
Maximum effort to the purpose included in the project name
Connect existing stories and values to modern and future
 I named the project name "SILK on VALLEY" with the feeling of creating a new thing, to challenge the world while feeling the beautiful nature of Yamaga. Yamaga's silk business is not entirely new, but edits and redesigns traditional industries rooted in the community, and presents it to the present world.
 It also includes the meaning of becoming a new transmission point of Japan as such an approach itself.

 To cherish something originally, to re-discover the story and value there, to make use of it to the present age is also a consistent value of REBIRTH PROJECT co.,ltd. The world is filled with things and it is almost impossible to lose something, but that is why we are asked about what we need and what we have to cherish.
 This project is to create something for the future, utilizing the original sericulture, which also benefits from the benefits of nature to the present age. We recognize this "action" as a great possibility of this project.

 We are living in limited, not infinite water, air and food. In addition, the population has increased and the environment has also become strict. In those times, "how to value what we had hitherto" "how to get along with nature, how to get what they wear and what to eat with gratitude" and the idea of increasing values It is important.
 This project is indeed of great importance in that sense.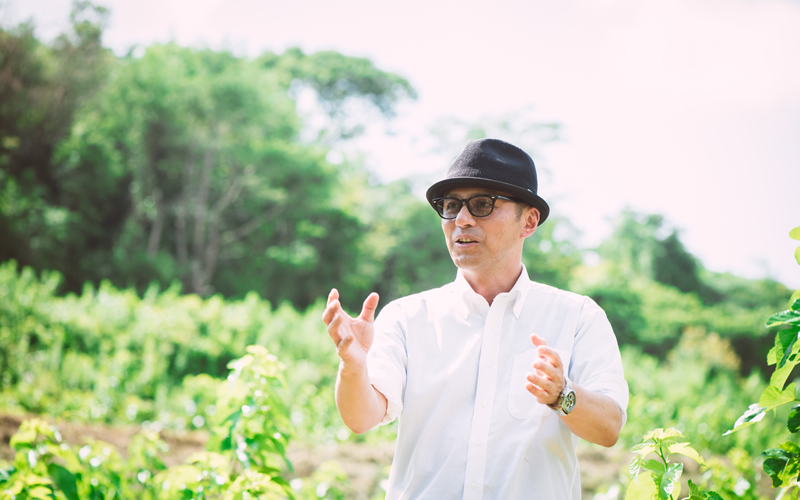 Kameishi said, "I am also happy that my relationship with a wonderful area that makes Yamaga feel like my hometown for both my parents from Edo"
I will not lose sight of essence, I want to nurture a brand while working together
 Establishing a brand is not easy. How do you think about 5, 10, 100 years and the future?
 However, any future is the accumulation of one day a day. I plant the mulberry, prepare to build a silkworm factory, I will not give up though I am suffering from earthquakes and other difficulties. The first goal will be the moment when the factory is in operation and the first yarn and ingredients are harvested and it becomes an actual product.

 I am looking forward to it now, but I would like to share such a sense of accomplishment with everyone involved in the project one by one and nurture the brand while working together. What is a brand? Why is this story important? I think that it is the meaning that REBIRTH PROJECT co.,ltd involves not to lose sight of essential points and to develop it.
 As a member of a wonderful team with their own initiative, we will do our utmost to do our part.